Your Home Renovations Townsville Expert- How We Saved Our Clients $$$$ with a FREE Onsite Job Assesment! – Book Yours Today!
Whether you're looking for a home renovations Townsville expert or a smart way to modernise your home before the house goes on sale or even a clever strategy to open up some extra wasted space to your Townsville home. This is where a Townsville home renovation expert will help you achieve exactly what you need for your outcome.
However, not taking the right steps and actions can set you back thousands of additional dollars and wasted time.
That's where we come in, we are more than just Townsville Plasterers.
With the right home renovations experts, we can save you a considerable amount of money and can really set up the foundations for the future if you decide to sell or expand due to your family growing. That's our ultimate goal here are at Townsville Plasterers; we take pragmatic planning to the next level. We want your home or building to be exactly how it needs to be in order for you to be comfortable in your surroundings and even more, and at a price we are sure you can afford.
We want your home or building to be exactly how it needs to be, in order for you to be absolutely comfortable in your surroundings.
This is where Townsville Plasterers step in.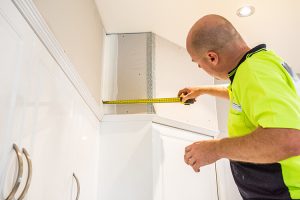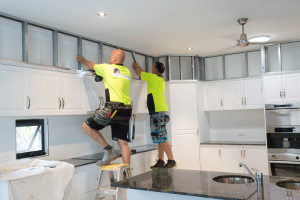 When it comes to building Home Renovations in Townsville, many homeowners, builders and surprisingly some of our competitors recommend extending a house first before really doing a proper space analysis. As mentioned, they miss the fact that there is a more cost effect way to increase the needed space than there is to extend or expand. Townsville plasterers have come up with a secret space evaluation formula that increases the size of a house rather than incurring the costs of extending or expanding a home renovation. Let us show you how we can save you in unnecessary building expensive, straight away just by us having a look at your property.
This free job assessment is valued at $258, and give you a clear direction with what is needed, moving forward
Give Us a Call Or Fill In The Form To Get Your FREE Onsite Job Assessment Now.
What many new home renovators fail to understand is that there is a logical order in which a renovation project must be undertaken to ensure it's success. Without knowing these crucial steps and not taking them in the correct order, will most likely put the renovations job at risk of being a complete disaster, costing you more in time and excess budget spending.
Townsville Plasterers are experts in renovators for the Townsville district and surrounding areas. We work with you make sure you are lead in the right directing, steering you around all of the hidden pit traps where most novice renovators would have fallen into. Townsville plasterers, ensure your home renovations are correctly done accordingly to our proven and tested successful renovations methods.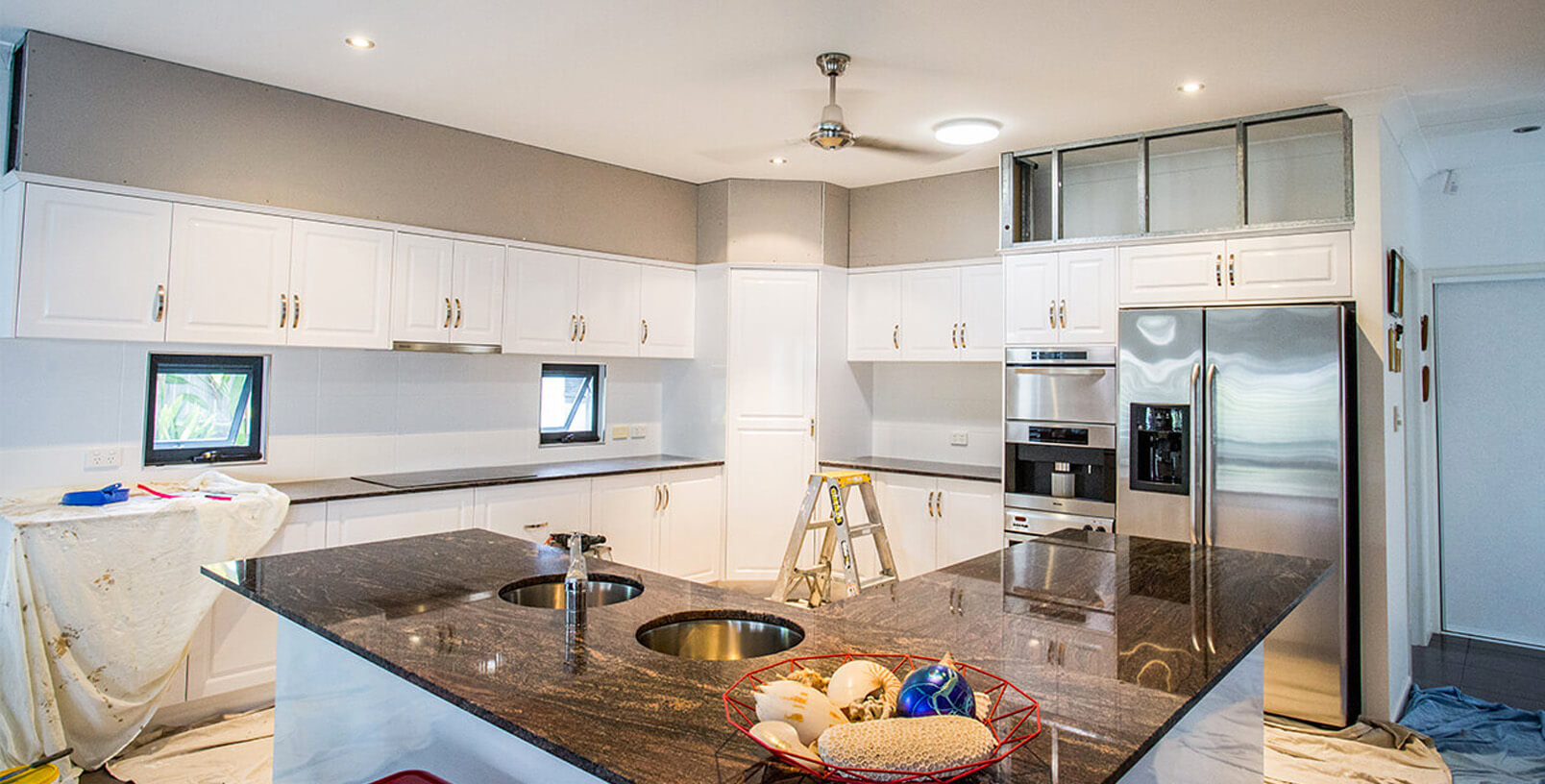 The Benefits To Hiring A Home Renovations Expert In Townsville

Plastering Experts That Have Built Their Reputation As One Of The Best
For over 16 years in the industry, Townsville Plasterers have built a reputation providing exceptional quality workmanship with a broad range of plastering products, plastering services, and speciality finishes.
From new projects to home renovation and repairs, we have the flexibility to undertake any job.

No #1 Home Renovations Experts In Townsville That Deliver Pragmatic Solutions
Townsville plasterers work with some of the most established builders in Townsville and North Queensland, therefore, has a reputation for quality and tremendous respect.
We back this up by only using top brands and products that get the superior results we demand.

Exceptional Home Renovation Design that adds value To Your Property
With the aforementioned unique design formula, Townsville Plasterers work hard to reduce your project cost and work even harder to deliver your ideal renovations project. Communication is the biggest factor in achieving customer satisfaction. We only implement plaster wall structures that work for your living style and comfort level.

We Set The Standards For The Rest To Follow in Home Renovations
Townsville Plasterers are specialised in Home Renovations projects and working in conjunction with many trades and builders. We have been fortunate enough to partner up with some of the best builders in town and work at some of the best properties in Townsville. While working along side of these prestige builders, we have adapted some of their innovated strategies and proven systems to achieve a higher quality of finish.
As you know now with our specific planning formula, we can cut out a huge expense of extending or renovating your house with some of our ideas and proven strategies 
Townsville Plasterers really have all Plastering solutions for your Renovations needs. So let us show you just how effective our plastering solutions really can be and let us take away the worry from your Townsville Home Renovation project
Pick Up The Phone And Let Us Show You What Can Be Done – Call Now