Your #1 Plaster Wall Repairs Expert In Townsville
Cracks and holes in plaster wall repairs are very common to Townsville residents. Most of which can be an inexpensive fix if attended quickly before the high Townsville moisture temperature effects the plasterboard or the inside of the wall and insulation.
Plasterboard wall damage can occur from both on the inside of plasterboards, e.g., water damage plasterboards and on the outside e.g., plasterboard holes, plasterboard cracks. Whatever the cause of such holes or dents, immediate plasterboard wall repair is necessary.
While many homeowners and renters go for a DIY plasterboard wall repair job, this will most often leave you at risk of devaluing your home when you go to sell or even losing out on your bond if you are in a rental house.
Considering that most patchwork may not be as easy as it seems. If done incorrectly, the patch will come loose exposing the hole once again or make it even more noticeable once painted over. This will ultimately cost you more in extra time and money to redo the patch hole not to mention if you are a renter this puts you at risk of losing your full bond.
Townsville Plasterers are your preferred plaster wall repairers in Townsville, we are not only able to fix it accordingly without losing the value of your property or your bond but will also hand it over to our affordable painter to finish the job on that day. No more shopping around for hours or waiting day's just to finish your plaster wall repair job. Give us a call today to get a professional plasterboard wall repairest to your property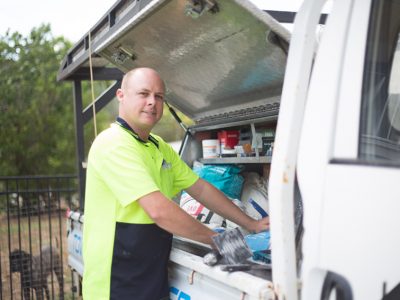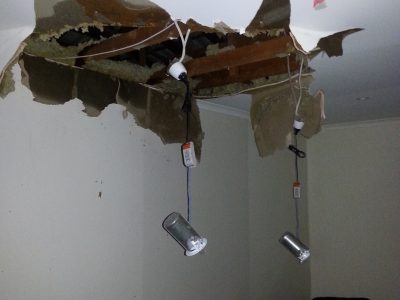 More Reasons To Hire Us As Your Preferred Plaster Wall Repairers Townsville
Arguably, Townsville Plasterers is a superior company to hire when it comes to your Plaster Wall Repairs for several simple reasons:
We have 100 percent success rate when it comes to fixing all plaster damage on any type of wall or ceilings. If there is one thing our company can guarantee, is that we will return the wall to its original glory if not better;
We fix the small holes nobody is willing to fix, one of many reasons we are able to stand our competitors;
As noted, we ensure that our clients get a full bond back, no questions about that!;
We also have a unique all in on-site repair as we hand you over to our rapid repair painter to quickly follow up and finish the job;
We offer accurate, quick, and cost-effective services to our esteemed customers, at all times;
We apply our techniques and strategies to reduce any further damage that can occur to delaying the repair process
At Townsville Plasterers, we offer a broad range of Plaster Wall Repairs services, which includes: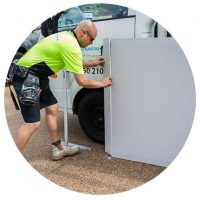 Plaster Wall Repairs – Water Damaged, Ceiling and Wall Plasterboards
Most likely, you are covered for water damage from your insurance provider and if that the case, we will do all the insurance jobs for you. Regardless, we repair water damage as well as plasterboard on your wall or ceiling.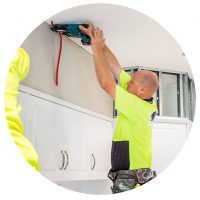 Plaster Wall Repair – Wall Cracks In Plasterboard Walls/ Ceilings
Whether you have solid plastered wall or plasterboard wall, chances are cracks will appear due to movement of timber flames or probably due to masonry brickwork, which eventually comes from the foundation. At Townsville Plasterer, we handle such problems in no time.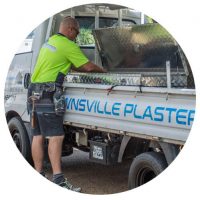 Plaster Wall Repairs – Holes In Plasterboards
Small holes might seem easy to fix, but they aren't; sometimes such requires a professional hand, which might involve cutting a large one around the damaged areas. Unlike our competitors, no plasterboard hole is small; we are more than ready to fix it back to its original look. We then hand you over to our recommended local painter to match the original colours.
Keep in mind that fixing plaster boards and matching colours is not an easy task, and if left in the hands of amateur repairperson it might cost you the full bond amount or cost you a whole wall repaint. So here at Townsville plasterers, we do not only patch the damaged plaster wall and match it appropriately to our preferred painter, but we also do hole repairs for bond and insurance jobs.
Worried about losing your bond? We will make sure you don't lose it
Let Townsville Plasterers make sure you achieve your bond retrieval with our affordable Plaster wall repairs Townsville services. Do not lose out in your bond by having mismatching patches from DIY on your plaster walls, or by hiring inexperienced plasterer. To us, there is no job too small or too large to be handled within your preferred time frame. Other than that, our free quotes are unbeatable!
Call us Now to get a professional Plaster Wall Repairest  to your Townsville property today or simply take a photo and upload it to our Free Quote Forms to get a FREE Quote Today