Your #1 Townsville Plasterers Company
Do you need your ceiling or your wall resurfaced? Are you planning to build or Renovate? Maybe you want to do a painting job, but your plasterboard walls are damaged and need fixing up?.
Well, now would be the time to call a reliable Plasterer. Luckily, there are couples of plasterers you can find here in Townsville that can do that, but at Townsville Plasterers, we offer you unique and full plastering services, with a distinct difference. This has positioned us as one of the fastest growing Plastering company here in Townsville and the #1 go-to company for a complete plastering solution.
You may think that a plaster wall or a plastered ceiling is just that, and it can be. If looked at in that mindset and not properly educated.
We take our job very seriously and offer only pragmatic solutions that are often overlooked by many professionals. We believe that plaster is an art, and it's the first thing that people will notice when they enter your house, therefore, we do not take it for granted
Plaster walls and ceilings play a major factor in comfort, design, space, safety, home insulation increased property value and home insulation.
As you can see, we take a strategic approach for factoring in many important concerns when offering our Townsville Plasterers, plastering solutions.
Give us a call today to receive a 10% discount for new client's or fill out the online quote form to get a quick price check.
Why Should You Hire Us As Your Townsville Plasterers?
We know how competing this plastering industry is, but we are confident, that our credentials will give us clear advantages over our competitors. With over 10 strong years' experience in the industry providing exceptional plastering services among others, this due to the fact that we are one of the fastest growing Townsville Plastering companies.
Our promise is not just to build a community value in every project, but also to deliver professional expertise.
The Benefits Of Hiring Us As Your Reliable Townsville Plastering Company
We cannot brag that we are the only able plastering company here in Townsville but here are the benefits you will get by choosing us over our competitors.
We are not only a leading plastering company in Townsville, but we are among the most innovated thinking Plastering Company in Townsville and North Queensland;
Being a leading plastering company means using only the premium and Authentic, qualified Australian Townsville Plasterers. As a certified company, we only use plasterboards and products that are lead-free and ones that contain zero VOC's;
You can only expect an outstanding finish if you hire our creative team of plasterers. At Townsville Plasterers, we have come up with a unique design formula that can unearth any additional hiding space and utilise it into an extra room, wall or space area.
Unlike some of our competitors, all our plastering work is hand done therefore the delivered project is of a higher product finish and 100% guaranteed for your piece of mind.
At Townsville Plasterers, we don't cut corners just to save you a few dollars. We only use and recommend some of the best products in the market. Guaranteeing you high-quality finish that lasts a lifetime.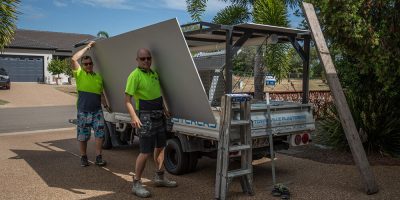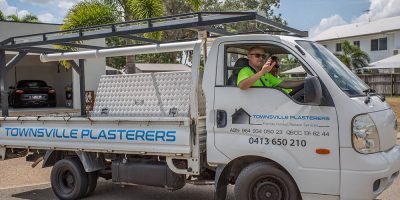 As an Australian certified plasterer, we abide by a code of conduct, so that you know exactly what to expect right from the moment we give you a non-obligation quote right through to the time we completely finish your project.
Our services are currently available in Townsville and North Queensland, but we are also rolling out across the country.
Give us a call today or fill out the Get A Free Quote Form Today